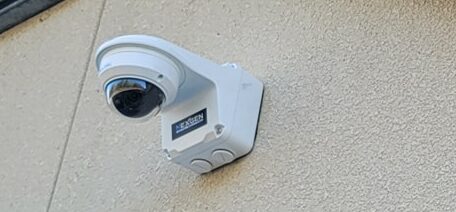 A surveillance system is an ecosystem of surveillance cameras, or security cameras, which are used for the purpose of viewing an area. Cameras are typically connected to a recording device directly or via an IP network. In terms of surveillance, video cameras are the most common form.
Typical Surveillance Equipment
In it's most-basic form, a typical surveillance installation is comprised of only two components: 1) A Network Video Recorder (NVR), and 2) The Camera(s). However, each of these components require a few more pieces in order to effectively operate together.
Network Video Recorder (NVR)
The Network Video Recorder (NVR), is the brains of any basic surveillance camera system. You can think of it as a warehouse. Manufacturers send their product (video from the cameras) via delivery trucks to the warehouse for storage. When a customer orders a product (you, the viewer), the warehouse (NVR) sends the recorded footage out for delivery.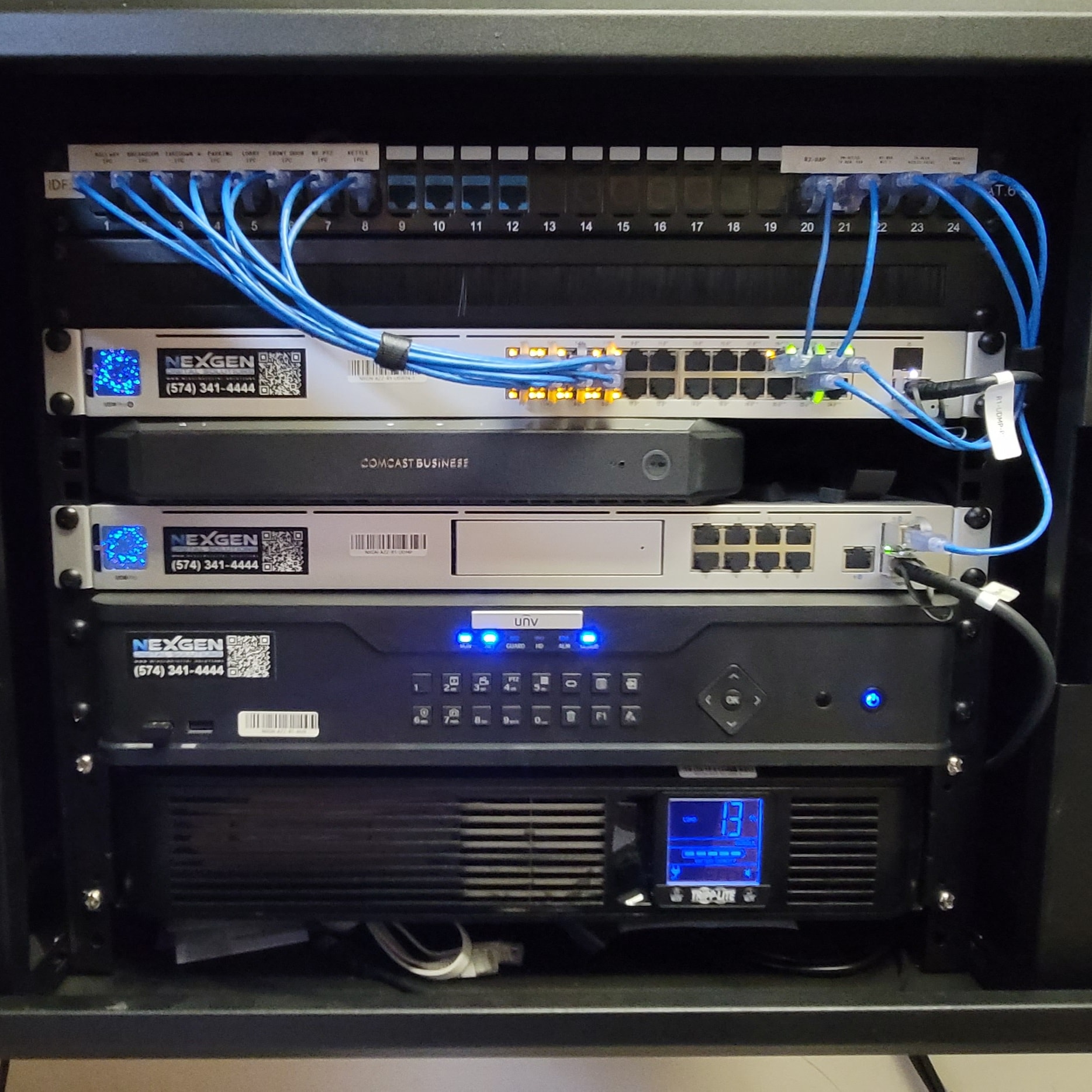 NVR's are typically placed in a network closet/room, or in a security office. Usually they are located within the same space as a building or office's preexisting networking equipment. NVR's can be placed in a locked box, network rack, or on a desktop. This image shows a network rack with standard equipment: Patch Panel, PoE Switch, Modem/Router, Firewall, NVR, and a Battery Backup.
Surveillance cameras are available in all sorts of shapes and sizes with varying features and abilities. Additionally, surveillance cameras can also be connected to a network or directly to an NVR via a multitude of mediums. However, the most-common form of connecting a surveillance camera today is via an IP Network with an ethernet cable. With the advent of Power over Ethernet (PoE), today's cameras can be connected to the network and powered via a singular cable allowing for faster and more-efficient installation and servicing.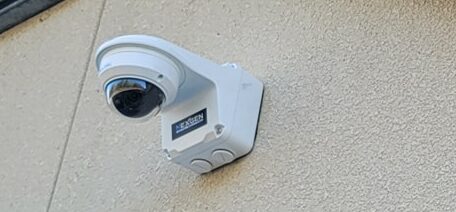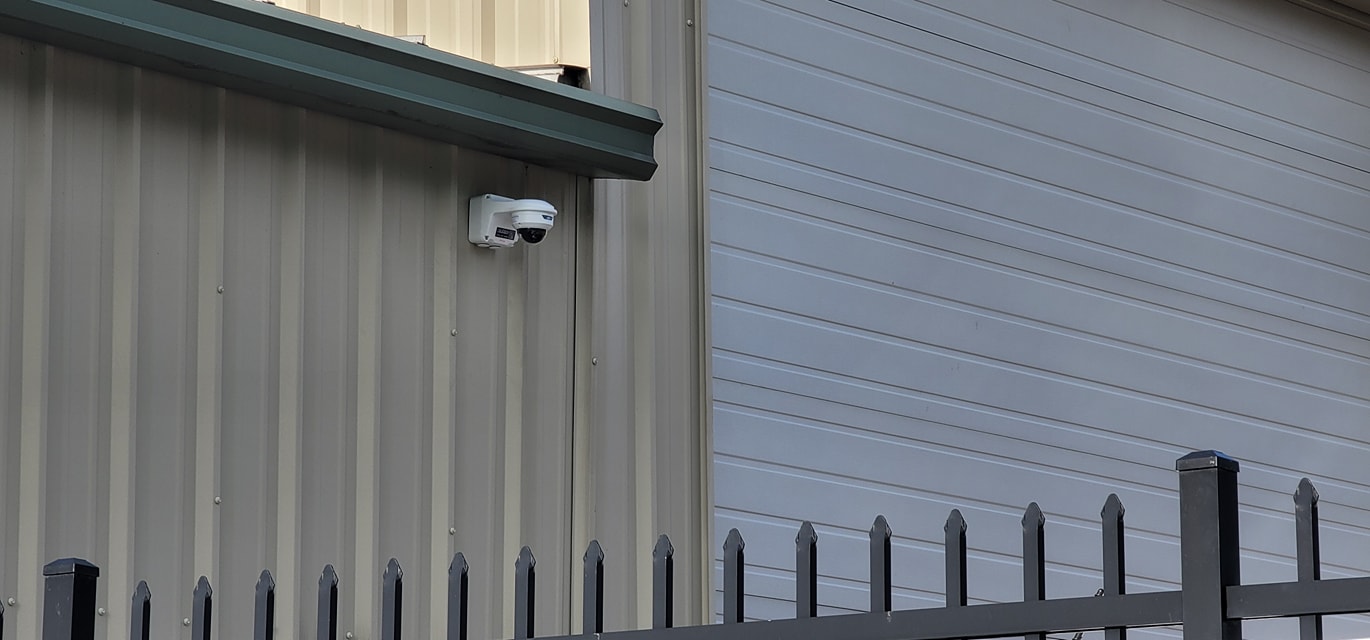 Typical Areas of Interest